Metro Bus Project Islamabad: A show piece or a masterpiece
Pakistan a beautiful country blessed with four seasons and masses of natural resources. Scenic beauty can be witnessed all over Pakistan. Islamabad is planned city build in 1960s. It's second most beautiful capital in the world.
Islamabad can be considered as an example of symbolic infrastructure. Beautiful buildings and restaurants blended in the natural beauty of Margalla hills. Capital is connected closely to Rawalpindi. Mostly work force in Islamabad is ported from Rawalpindi. It includes lower level labor as well as high executives.
Infrastructure is one of the essential units of developed country. Pakistan Muslim League Nawaz group is famous for their infrastructure projects. PML-N came into power twice and they have motorway on their credit.
In 2013 Lahore metro bus was inaugurated. Initially 3 buses were planned while 1 is operating. In General election of 2013 when PML-N came into power they announced Islamabad metro bus project to connect Islamabad and Rawalpindi. Project was part of election campaign promises. It was to facilitated people who travel on daily basis between twin cities at economically feasible fare. It is most controversial project and still considered as wastage of money since it costs around 50 billion Pakistani rupees. Due to high cost it was highly criticized in political fraternities as well as by socio economic experts.
Rawalpindi-Islamabad Metro bus began to operate on 4th June 2015. It was delayed due to political instability in Islamabad. Metro bus stations in Rawalpindi and Islamabad are on major roads.
There are two schools of thoughts. One consider metro bus a master piece while other take it as nothing more than a lousy and expensive show piece for next election campaign.
Metro bus in Lahore has proven to be highly effective while in the dynamics of Islamabad and Rawalpindi where people tend to use Taxi as public transport or vans in Rawalpindi Metro bus might not be as efficient. First month of its inauguration lead to few disturbing facts such as fee imposition on the entry of Centaurus first shopping mall in the capital (decision was reverted due to online criticism).
Islamabad is a city on high security risk which was considered to be vulnerable due to metro bus project. These are demographical problems which were associated with metro bus but there are few infrastructural issues disclosed in last few days.
Islamabad-Rawalpindi goes through heavy thunderstorm after every few days. Some structural failures have been witnessed due to rain.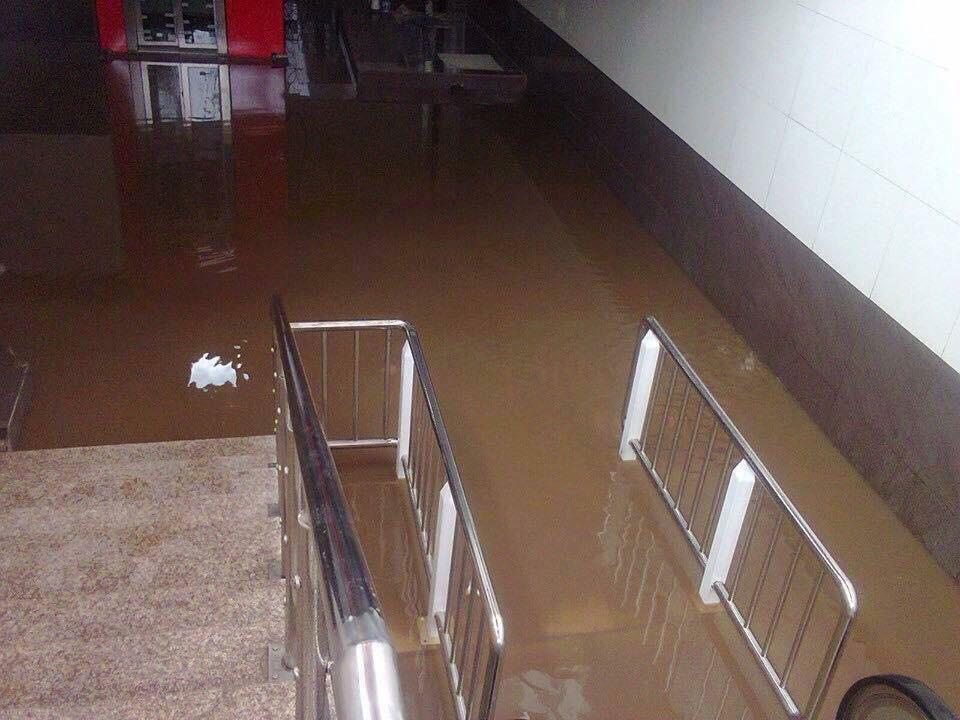 On the other hand it has become very easy for daily wage labor to travel between twin cities on feasible rates. It's safe as well as convenient alternative to travel. Its common man friendly project. There are few problems as discussed but it could be improved in upcoming years if maintenance budget is well utilized.